2013 BV350 in Awesome Loaded Up Condition! Always Garaged & Owned by our own Travis Y!
A long time ago, in a garage far, far away, the great Master Mechanic Robot, taught his young Padawan, Travis Youngwalker, the ways of The Wrench.  After years of disciplined training, Youngwalker went out in the world, and purchased his first Piaggio BV350, from the Pontedera System.  After refining his skills in the way of The Wrench, he added a Akropovic lightweight performance exhaust, a Polini Variator (for increased acceleration when making the jump to Light Speed!), factory rear topcase, rear Admore lightbar for better rear visibility, newer tires, just completed belt service, heated hand grips and BiTubo rear shocks for fine tuning the suspension when making longer treks to the Outer Systems.  This bike has had $1,000.00s in upgrades, by one of our best techs.  He's selling it to possibly buy a brand new one, if his new wife will let him!
This speeder, err… BV350 looks almost as new, and with only 10,000 miles on it, this scoot is good to go for another 40,000, if ya give it just the basic care along the way.
Come see it today!  And if you'd like to test ride it, we can arrange that as well!  Save thousands over the cost of a new one, and get $1,000.00s in cool free stuff, too!
Price with 30 Day Warranty:  $4,295.00*
CLICK ON THE THUMBNAILS BELOW FOR LARGE HIGH RES PHOTOS…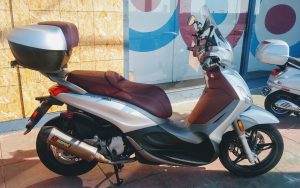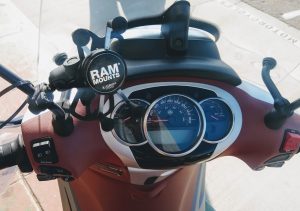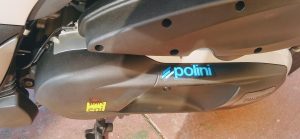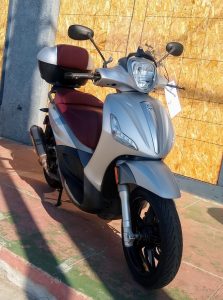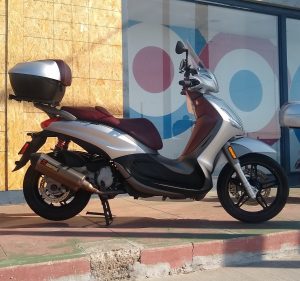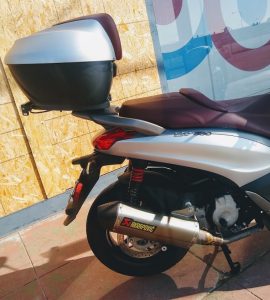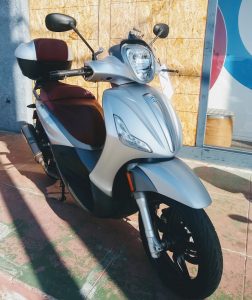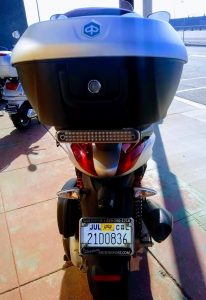 *Price does not reflect sales tax and title transfer