2013 BV350 – Low Miles – Good Shape – VMS Team Member Owned!
This BV350 was owned by the infamous Steve Bailey!  Well serviced and well documented in many trips south of the border, this bike has been well maintained and lovingly owned.  It's time for someone else to have adventures on it, so Steve has given it up for other two wheeled adventures.  Bike has a little over 15,000 miles on the odometer.  Has had a full service and rides like new.  Price is $2,995.00, and comes with a 30 day warranty.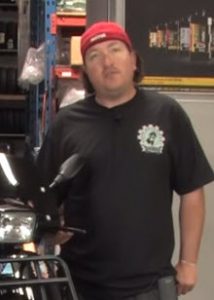 Own a piece of the Vespa Motorsport Legend!