2014 Piaggio and Vespa NEW 2 year warranty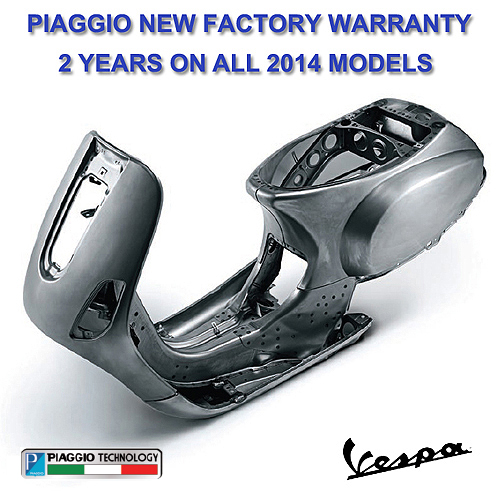 We are pleased to announce that all 2014 Vespa and Piaggio models will NOW come standard with a 2-year factory warranty. This includes all 2014 year models and even ones we have already sold, ALL 2014'S.
That's right, even 2014 models that we sold in 2013 will still come with a 2 year warranty from Piaggio USA.
In addition to the new 2 year warranty, any customer who purchase the extra extended warranty for their 2014 will also add an extra two years of factory warranty to the new scooter, making this an exceptional value by providing you with four years of warranty coverage on their new 2014 Vespa or Piaggio Scooter.