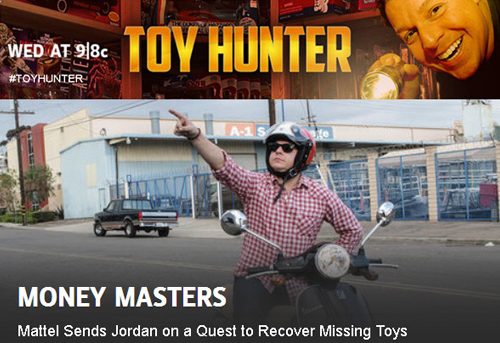 Host, Jordan Hembrough, scoots his way to San Diego.
Tune in to
Travel Channel Wednesday February 26th
(9pm/8pm central) to watch a super special episode of the
Toy Hunter
as he digs around
Vespa Motorsport
for some rare toys. As many may know, a lot of us at
Vespa Motorsport
(especially, founder Alex Cohn) are big toy collectors. Heck, even the scooters can be considered big toys. Although Jordan didn't buy a scooter this time around, he test drove one and picked up some cool toys. Make sure to catch this fun episode of the Toy Hunter.
TUNE
in,
DVR
it,
VCR
it, or
DOWNLOAD
it, but make sure to
WATCH
it!