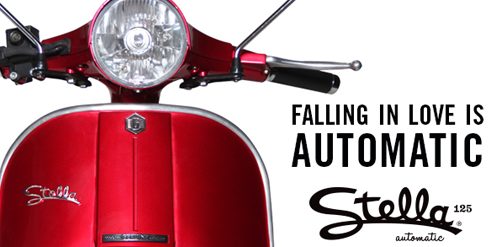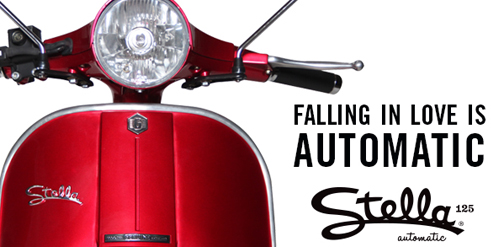 New Automatic Engine, Fresh Colors, Same Great Taste…
Come down to Vespa Motorsport and check out the 2014 Automatic Stella.  It's the iconic Stella aesthetics fitted with a 125cc engine and automatic transmission.  If you've dreamed of owning a classic scooter, but are turned off by the thought of shifting, then dream no more. The first shipment to North America is limited to 300 individually numbered scooters.  We have managed to get our hands on three of them.  Click here for more info on this exciting new scooter.
We're giving away a Stella-sational prize package to the first 4 people to come down and test drive the all NEW Automatic Stella. The prize package includes: A DVD copy of "A Streetcar Named Desire" (STELLA!!!), a Stella patch, and a PX-Stella die-cast toy.  Hurry down, there are only 4 of these prize packages available.  Even if you're not in the first four to make it down, test rides are always free at Vespa Motorsport ;).  A valid motorcycle license or permit is required to test ride.