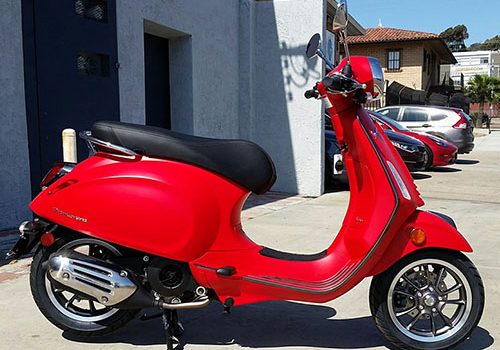 Vespa Primavera Sport model is the sporty little number with plenty of attitude.  In addition to an amazing matte red paint scheme, gray highlights and two tone wheels, the instrumentation control center is the big news for this limited production model.  Full color LCD with more functions than you can shake a spoon at!
The new 12-inch rims with five-spoke design, the largest in Vespa history, provide stability and total safety on all road surfaces. The single-cylinder four-stroke engine provides a smooth and quiet ride and reduces consumption with top-of-the-range performance.  ABS and USB port are all standard. Also includes a new Bike Finder and remote controlled seat opener!
We only have one at the time of this publishing…  come get it while you can!
Price: $5,549