2019 PIAGGIO FLY 150 Fuel Injected with LOOOW Miles! Warranty!! $2,595.00
Unlike Red Bull, this Fly 150 won't give you wings, but it will likely satisfy city commuters with 12 horsepower and only 112 kg to lug around. The 12-inch wheels make for a calmer ride over bumpy roads, and make it less rattled by road imperfections, thereby providing added comfort for a fuel-efficient scooter. The Fly 150 boasts a slew of traditional features: under seat trunk big enough to swallow a full-face helmet, glove box, cargo hook, and rear cargo rack. The easy-to-read instrument panel includes a fuel gauge, clock and oil pressure indicator.
14 months of factory warranty is fully transferable to the new owner.
Considering its ultra-low price, the provides an excellent alternative to 50-cc scooters, with a more powerful engine, 12-inch wheels, extra storage and additional features.
This scooter has all of 3335 miles on the odometer and is in high end condition. It has up to date servicing and comes with remained of factory warranty, so you know you are covered. This scoot is ready to hit the road at a price that is less than a new Chinese made scooter.
Priced at $2,595.00
Call TC or Alex at (619) 280-1718 extension 104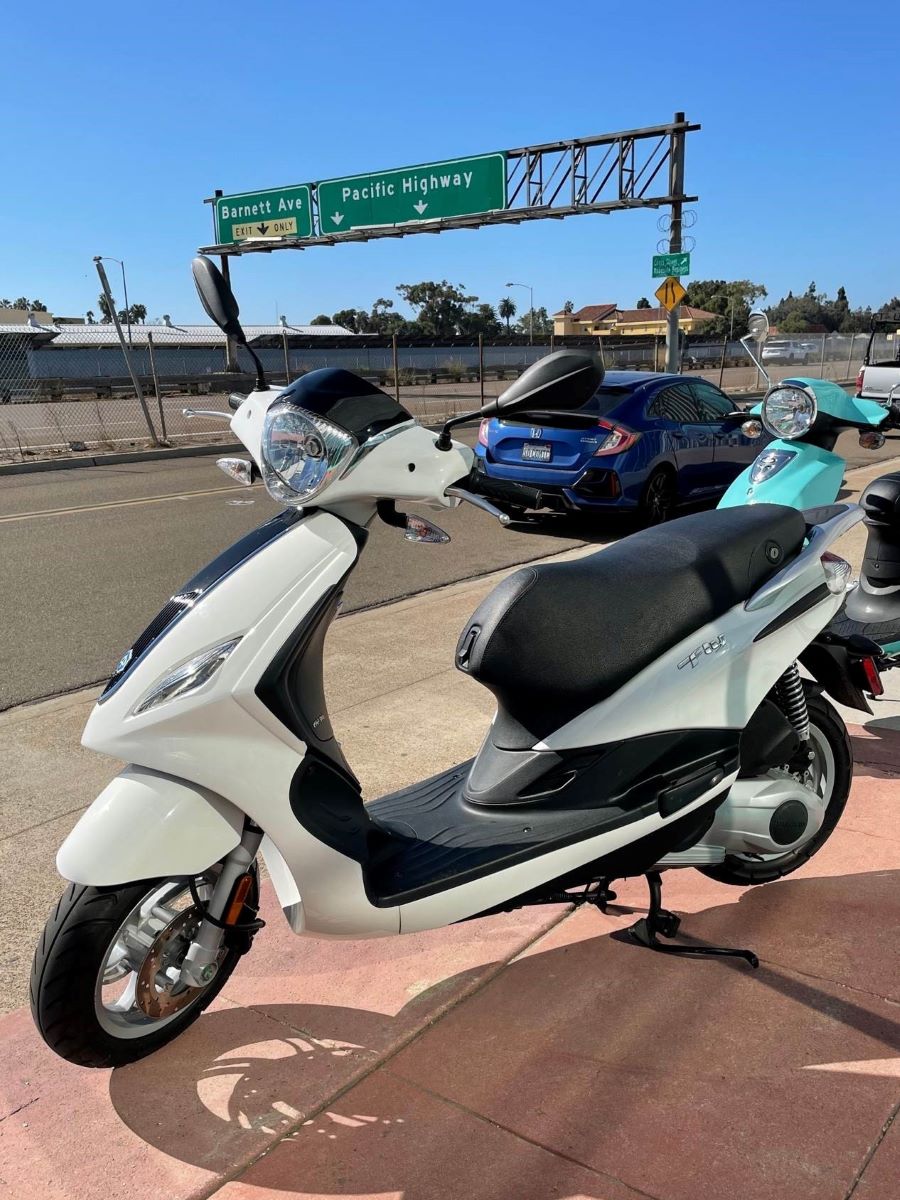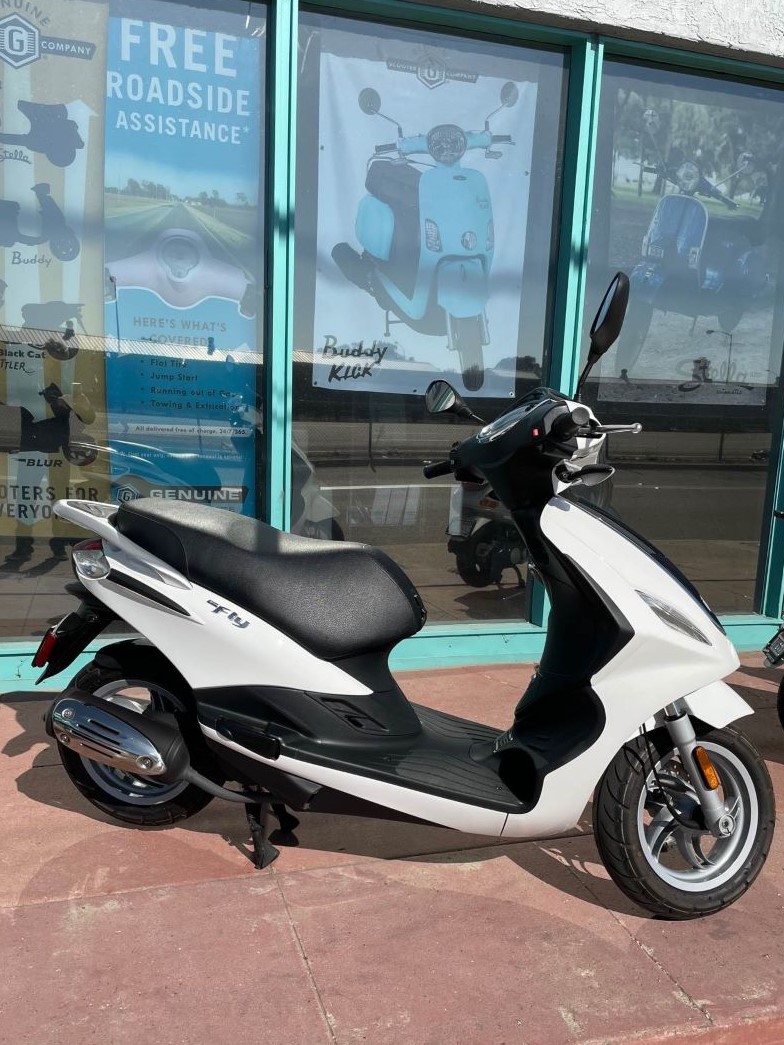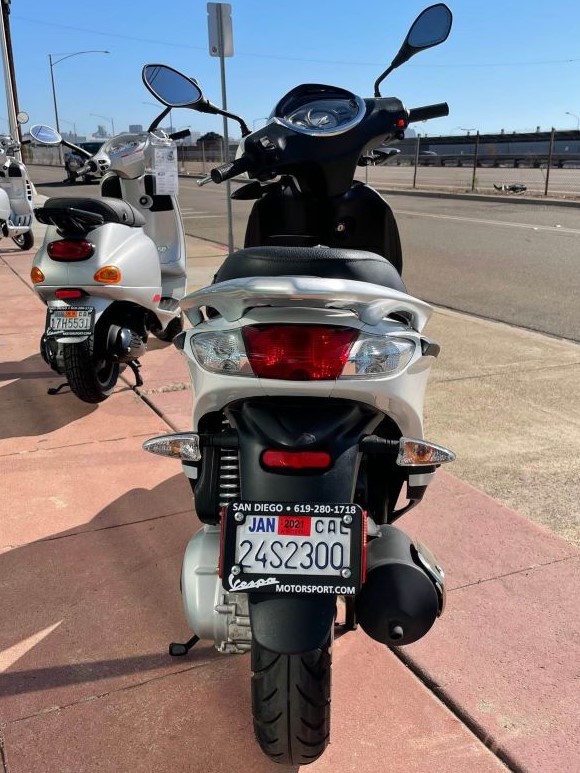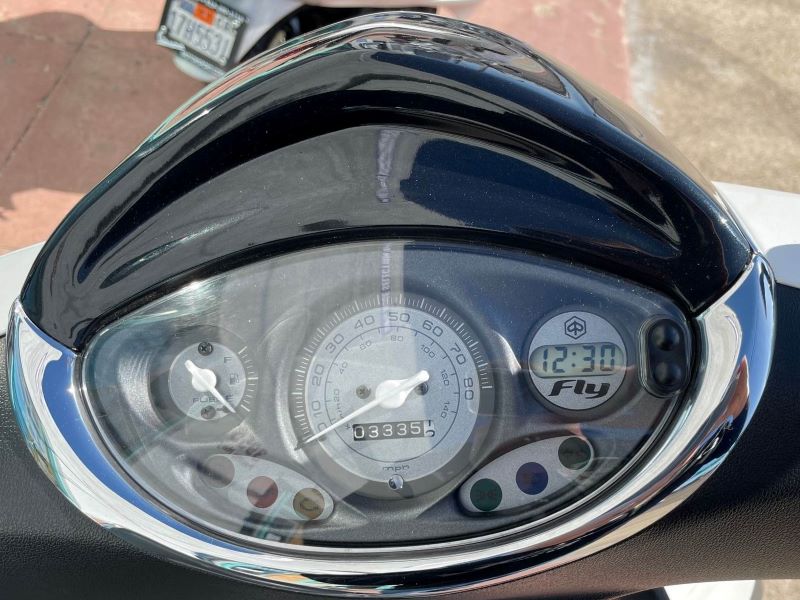 2019 Piaggio Fly 150