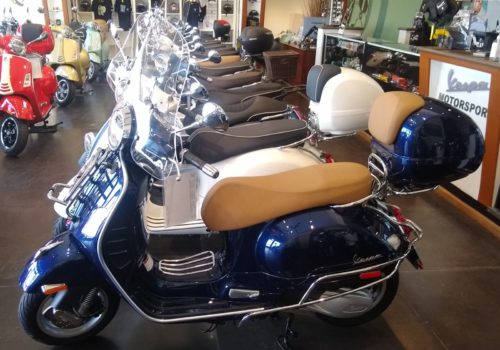 2020 VESPA GTS "HPE" WITH LOADS OF OPTIONS!
Looking to save a few thousand off of new?  Ya like goodies and "stuff" on your HPE?  How about a classic Midnight Blue with a little "flake" thrown in that shimmers in the morning sunlight?  How about only 366 miles??  Check out the topcase, the floor board parcel rack, windshield, machined metal helmet hook, rear Vespa chrome beauty bars, front chrome Vespa rack and 15 months of factory warranty!
Check out the pics and give us a call.  Or swing by the shop and check it out in person!
$8,195.00