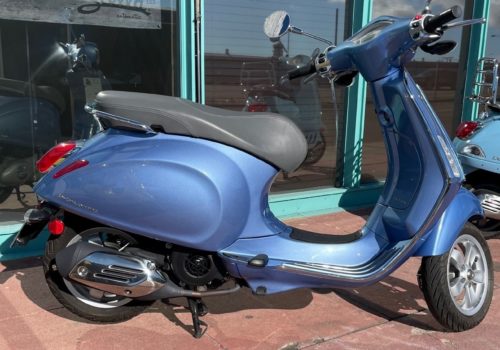 OKAY… HERE IS A RARE NUGGET FOR YOU USED SCOOTER HUNTERS!
A 2016 PRIMAVERA 150cc IN PRISTINE CONDITION
ONLY 267 MILES!!
I've been on the hunt for some minty fresh used Vespas, and I just reeled this one in last week!  This beauty sports a an automatic CVT transmission, factory 3-Valve performance cylinder head, auto start, 11″ wheels for a slightly lowered stance, 59 point mechanical check with fresh oil and fluids, good for another 3000 miles.
30 Day Warranty!!
Come Get You Some of This!!
Get into our showroom at
3955 Pacific Highway
(619) 280-1718 ext 104
This one will go FAST!
Check the YouTube Review we produced back in 2015!