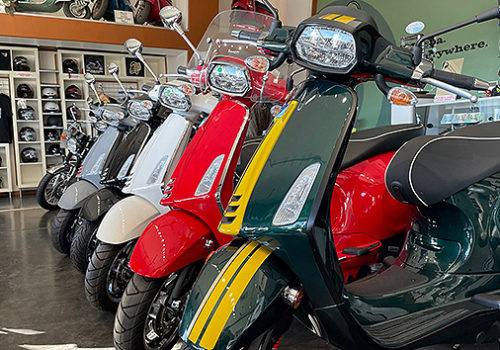 Spring is right around the corner, so how about a NEW Vespa Sprint. 
We are offering HUGE discounts on our remaining stock of 2020 and 2021 Sprint 150s! Up to $500 off*
There is no better time to get a deal on a NEW Vespa Sprint, gas prices are HIGH and scooter prices are LOW.
Combine the discount with low 3.9% financing and you'll be having fun in the sun in no time!
Call us for details and available colors.
*1st responder deal.