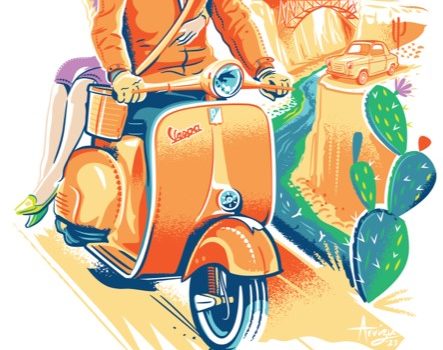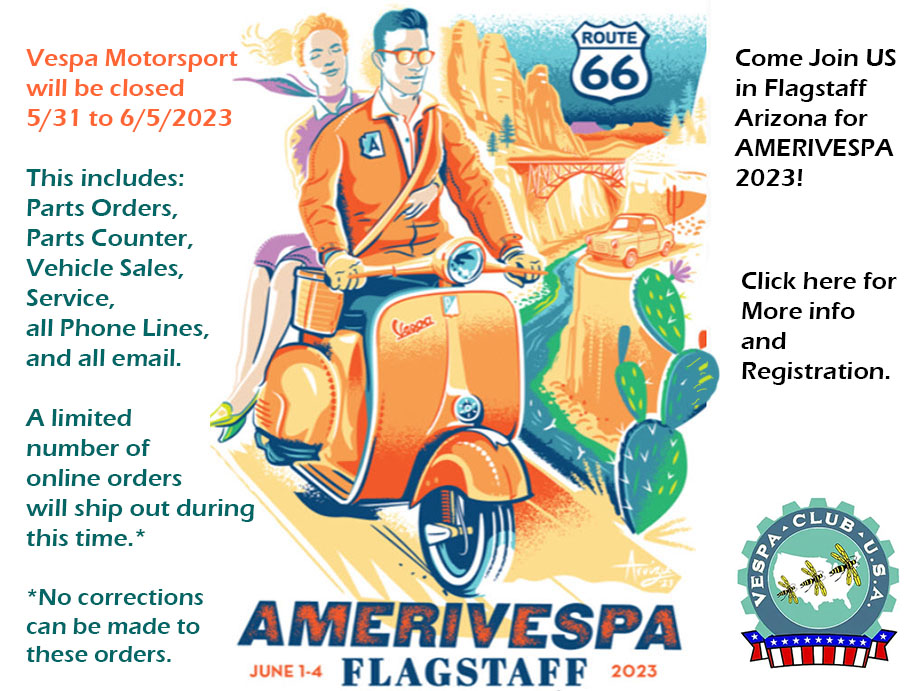 Vespa Motorsport will be closed 05/31/2023 to 06/05/2023. This includes: Scooterwest, vehicle sales, Parts Counter, Service, all Phone Lines, and all email. 
A limited number of online orders will ship out during this time*
*No CHANGES can be made to these orders. 
We will reopen again on TUESDAY June 6th.
 Online Registration for Amerivespa 2023, in Flagstaff Arizona June 1-4 2023, is NOW CLOSED, but you can register on site. It is going to be an epic year , in an amazing location. We look forward to hanging out with all of you very soon.
CLICK HERE FOR MORE INFO