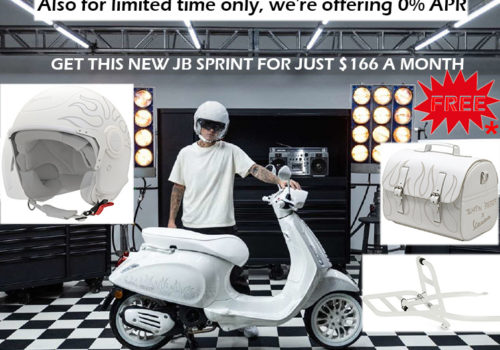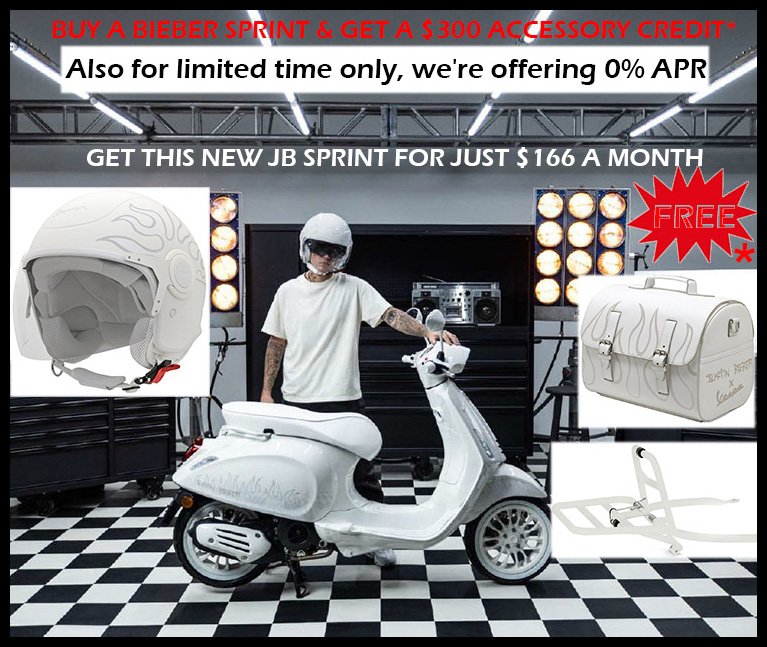 Take advantage of these 0% APR promotions for the Justin Biebers! Also receive an extra $300 accessory credit. Both offers can be combined with the $250 first responder discount.
"Upgrade your ride today and take advantage of our amazing offers! For a limited time only, we're offering 0% APR on the Vespa Justin Bieber  Sprint purchases, so you can get the vehicle you've been dreaming of without breaking the bank. NO FEES, ZERO DOWN for 48 months, works out to around $166 a month.
And if you purchase a Vespa Justin Bieber scooter, you'll also receive an extra $300 accessory credit to customize your ride however you like!
Don't miss out on this incredible opportunity to get more for less. Experience the freedom and excitement of hitting the open road on a brand-new Vespa.
Contact us now to learn more and take advantage of these amazing offers!