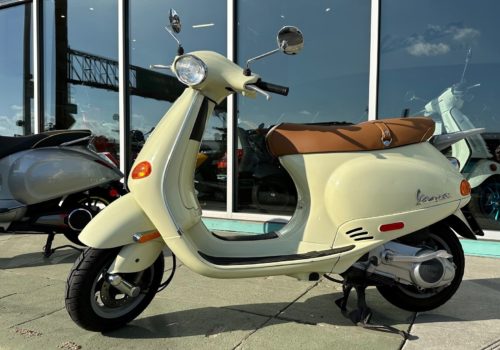 A sweet low mileage 2003 Vespa ET4 survivor.  Just traded in by the original owner, this scoot has a new tire, full oil and fluid changes, fuel and carburetor clean out… does 65 miles per hour while getting close to 70 miles per hour! Electric start, disc brake, center stand, automatic "twist n go" transmission.  It's a looker and runs like new!
Why spend $7500.00 on a brand new Vespa 150, when you can get this beauty for a fraction of the $$!!
Comes with a full 30 day warranty.
$2999.00