BIEBER'S WHITE CHRISTMAS $500 ACCESSORY CREDIT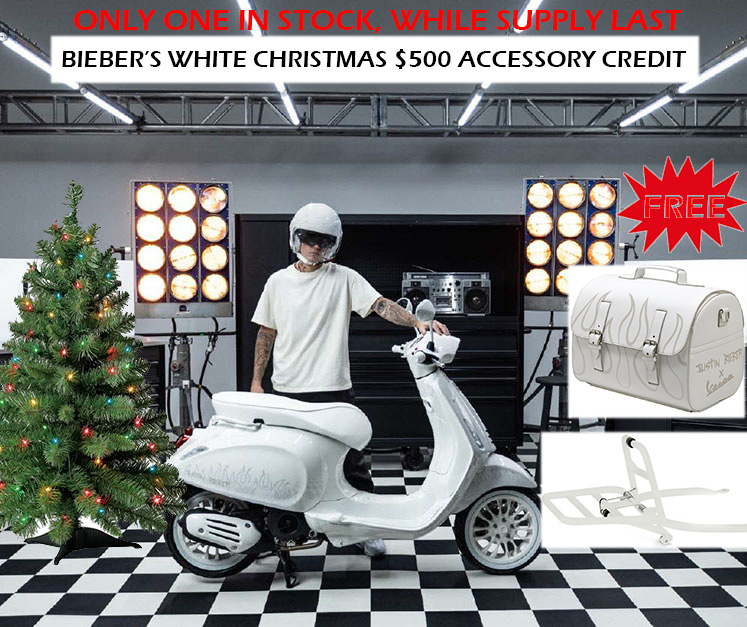 In preparation of the 2022 holiday season, Vespa is happy to offer a FREE accessories promotion for the 2022 Bieber Sprint 150!
We will be offering a $500 Accessory Credit towards the purchase of any new 2022 Justin Bieber 150cc WHILE SUPPLY LAST AND WE ONLY HAVE ONE IN STOCK.
An OEM accessory must be ordered at time of purchase. The OEM accessory must be reflected on the final bill of sale. NO CASH VALUE.