BUY A PIAGGIO 1 AND GET 0% APR AND $250 INSTANT ELECTRIC DISCOUNT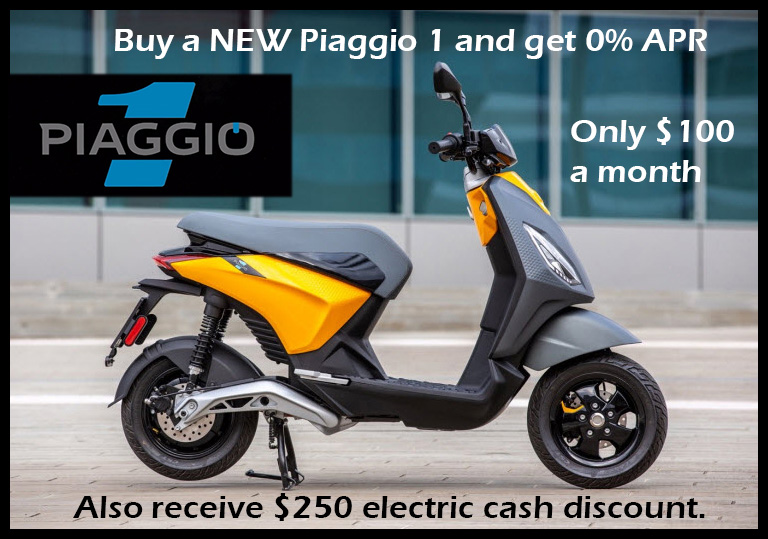 Take advantage of these 0% APR promotions for the Piaggio 1!  Additionally, the Piaggio 1 comes with a $250 electric credit. Both offers can be combined with the $250 first responder discount.
"Buy a NEW ride today and take advantage of our amazing offers! For a limited time only, we're offering 0% APR on the Piaggio 1 electric scooter purchases, so you can get the vehicle you've been dreaming of without breaking the bank. But that's not all, our Piaggio 1 electric scooter you can receive a $250 electric credit as well. This means you can enjoy all the benefits of an eco-friendly electric scooter at an even more affordable price. NO FEES, ZERO DOWN for 48 months, works out to around $104 a month.
Don't miss out on this incredible opportunity to get more for less and never buy gas again. Experience the freedom and excitement of hitting the open road on a brand-new scooter.
Contact us now to learn more and take advantage of these amazing offers!