Twinkle Twinkle Little Star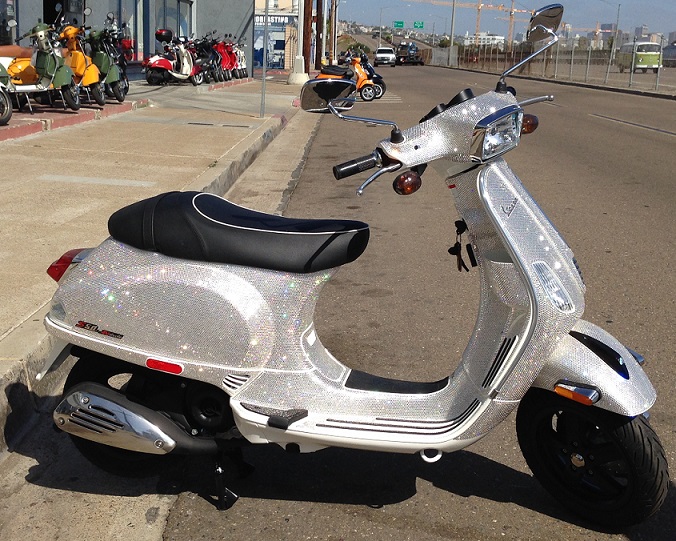 Twinkle twinkle little star or maybe we should say Bling Bling Little Vespa. This Vespa S was a special give away by Swarovski Crystal. Only 2 were made and sorry to say they are NOT for sale. The 1st one has already been claimed and we're just waiting for the 2nd lucky winner to step forward and claim their amazing prize.
And what a prize it is, the Crystal Ninjas meticulously hand applied 70,000 little Swarovski Crystals. These little jewels makes this one of the most unique Vespas ever made and one of the most valuable too. Click here to see the magic happen.