VINTAGE 1980 2-STROKE MADNESS! PX125 with 166cc Upgrade – SOLD!!
THIS SCOOTER IS SOLD!!
Old school with old school feel, fun and… smell!.  4 speed shifter, loud performance exhaust, bigger piston and cylinder…  very quick and very fun.  Scoot has been gone through and everything works nicely.  It's always dependable and usually fires up on the first kick.  Formerly owned by one of our own VMS mechanics. Has the slick Corsa seat, Malossi performance front shock and rear rack for added performance and utility. Get in on some vintage fun for a mere $1,795.00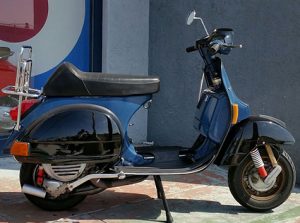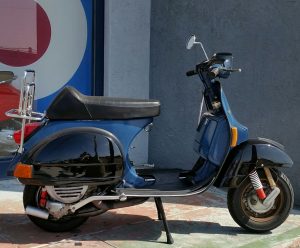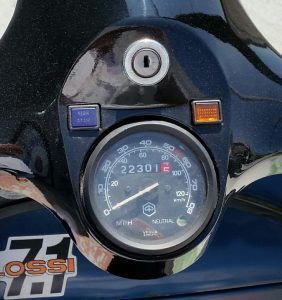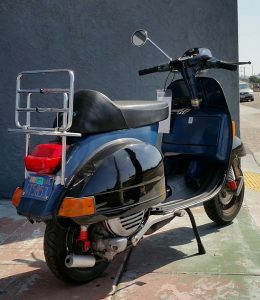 .