Vespa Motorsport Showroom
For 30 years Vespa Motorsport has been San Diego's source for new scooters, scooter parts, and scooter service. We carry only the highest quality scooters in the world and our staff is made up of devoted and enthusiastic scooterists, so if you've come here looking for a scooter, you've come to the right place. Take a virtural tour of Vespa Motorsport
We offer a variety of brands and models and are open Tuesday through Friday 10am to 6pm, and Saturday 10am to 5pm (closed Sunday and Monday). We are Located at 3955 Pacific Hwy, San Diego, CA 92110.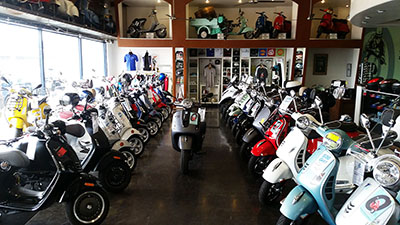 Why Ride a Scooter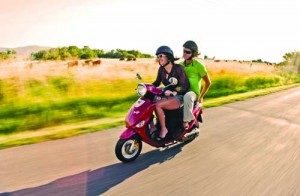 There are many compelling reasons to own a scooter. Scooters are practical, affordable, easy to park, and just plain fun! Southern California in particular has great roads and great riding weather all year round for scootering. Read some on-line reviews, check out some different scooter models. Stop by our shop. Get a license. Test ride a few different scooters and you'll be scooting around before you know it.
Scooter Accessories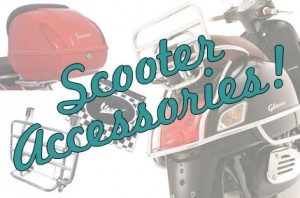 We stock more parts and accessories than any scooter dealer in the United States. This means when you're shopping for a scooter, we'll have what you need to get it outfitted  just the way you want it. You can see our full inventory of parts and accessories at our sister site: Scooterwest.com
Used Scooters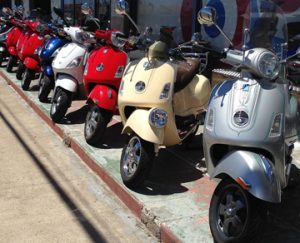 In addition to new scooters, we often have used scooters for sale in a wide range of makes and models (and even some motorcycles too). If you're considering a used scooter, follow-along on our used scooter posts to see everything that comes through our shop on the day that it arrives! Our used scooter inventory experiences very high turnover, so check back often or call us direct if you're in the market for something specific.