Episode 13 of the Vespa Motorsport Podcast, Beau Hufford, Vespa Everywhere.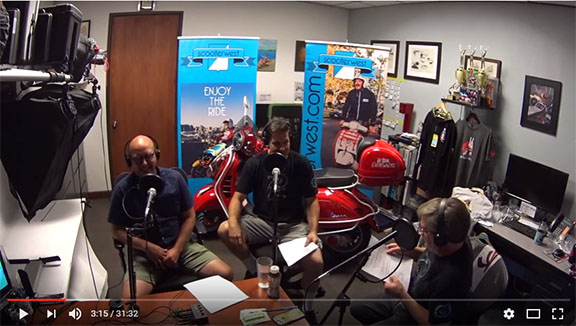 We're joined by long time customer and friend Beau Hufford. Beau is a talented multimedia artist that has recently joined our team as creative director for our new campaign "Vespa. Everywhere."
We discuss Beau's fascination with scooters and how he ended up in San Diego, buying a Vespa from our shop. We then get into the "Vespa. Everywhere." campaign and how you can participate in this exciting new adventure!