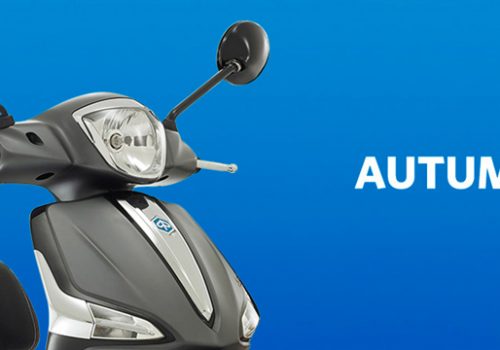 Special Special Financing rates on ALL Piaggio models!
All 2018 and prior Vespa and Piaggio get up to 1.99% with ZERO down*
*Piaggio is offering 1.99% interest and ZERO down for 36 MONTHS on all new 2018 and prior Vespa and Piaggio scooters.
And now get 3.99% on all 2019 Piaggio models. 
Get a new Piaggio scooter for low as $64 a month (for 36 months, or put some cash down to get it even lower).
Gas prices are up and scooter prices are down, so there has never been a better time to buy.
Fill out an online credit application from Sheffield Financial and come in to Vespa Motorsport already per-approved and ready to drive off on your new scooter!
ALL QUALIFYING 2019 and prior PIAGGIO MODELS 
Typhoon 125
Fly 150
Liberty 150
BV350
MP3 500
Trade-in's are always welcome!  We are paying CA$H or giving top trade-in values for your clean used scooter… or motorcycle!  There has never been a better time to get into a new Vespa and get out of your old scooter with 1.99% financing and top dollar for your trade-in… only at Vespa Motorsport! Give us a call 619-280-1718